Infinity Golf I105 Colombini
Infinity Golf I105 Colombini – The right solution to define the zones according to your habits. The Infinity modular bookcase is ideal for decorating a small living room with an open kitchen: choose the height, width and division of the shelves to decide what style to give to your environment without depriving yourself of light! Suited to all furnishing requirements: wall-mounted, floor-standing, suspended, centre-room, with overhead storage, with or without back panel and as an end unit. A crossover solution to customise any room in the home: kitchens, living rooms, master bedrooms and kids' bedrooms.
Infinity Golf I105 Colombini – Technical Features
Infinity floor-standing depth 45.8cm, and suspended depth 33.3cm
Fully customisable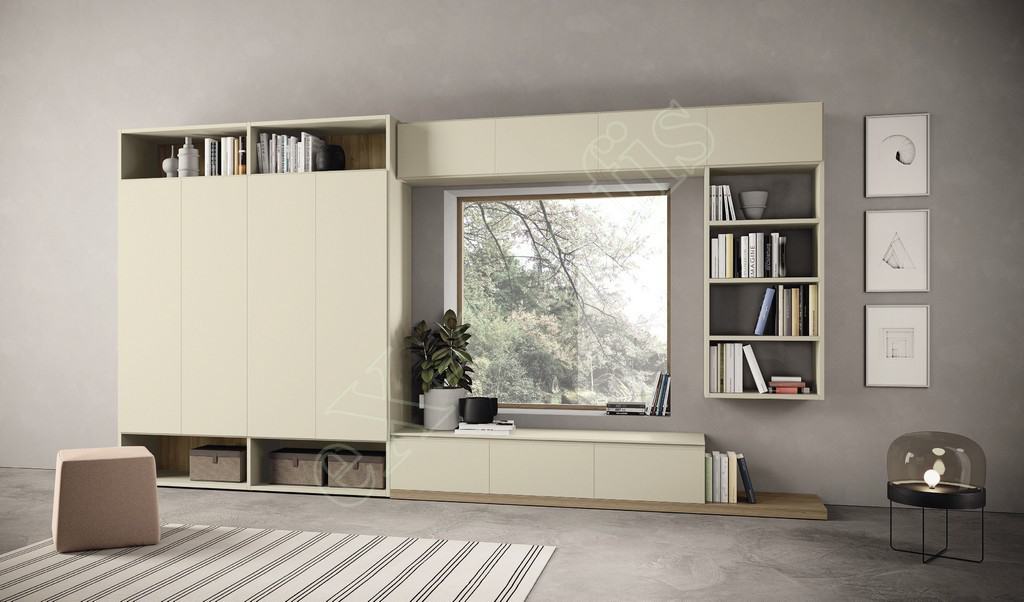 Χρήσιμες Πληροφορίες:
Μπορείτε να επιλέξετε την επένδυση που επιθυμείτε από μια ποικιλία υλικών και χρωμάτων, ανάμεσα σε πολλές διαφορετικές κατηγορίες. Δείτε εδώ σε ηλεκτρονική μορφή τα δειγματολόγια
Το προϊόν χρειάζεται συναρμολόγηση
Τα προϊόντα που απεικονίζονται στις συνθέσεις πωλούνται και μεμονωμένα
Χρόνος παράδοσης περίπου 6 – 8 εβδομάδες
Μπορείτε να παραλάβετε από εμάς στη Λεμεσό χωρίς καμία χρέωση μεταφοράς
Εναλλακτικά, αναλαμβάνουμε Παγκύπρια μεταφορά και συναρμολόγηση στο χώρο σας κατόπιν σχετικής μικρής χρέωσης
ΕΠΙΚΟΙΝΩΝΗΣΤΕ ΜΑΖΙ ΜΑΣ:

Επικοινωνήστε μαζί μας εύκολα και γρήγορα για να ενημερωθείτε για την τιμή, η οποία διαμορφώνεται ανάλογα με τις επιλογές σας.
Χρησιμοποιήστε το Chat Need Help από το δεξί κάτω μέρος της σελίδας.