Luxury Sofa Fusion D5 Colombini
Luxury Sofa Fusion D5 Colombini -Fusion of styles. A sofa created from the need to reconstruct everything, down to the smallest detail, tailored to the customer: in its different versions it is possible to choose every single component, from the lumbar support to the headrest, from the footrest to the armrest, and rebuild it from scratch. Customise it to fit your comfort and furnishing requirements. The wide range of modules and endless combinations of colours and fabrics means you can furnish your living room with an one-of-a-kind, special sofa.
Sofup Collection is the refinement of the detail that only the handcrafted product can offer. The sartorial selection of leathers and fabrics, the contrasting stitching and the accessories in the range make this the perfect choice for furnishing the relaxation corner dedicated to hospitality and conviviality.
Fusion D5 – Technical Features
Shaped armrest
Reclining backrest
Multifunctional with various combinations (Armchair – Sofa – Corner Sofa – Chaise Lounge – Pouf)
Manual sliding seat (optional)
Manual recliner (optional)
Electric recliner (optional)*
Pull-out pouf (optional)
Big drawer (optional)
Storage compartment (optional)
Bed (optional)
Memory foam bed (optional)
*Can be combined with optional electric drive. In this case, a rechargeable lithium battery is needed for each electric sliding seat.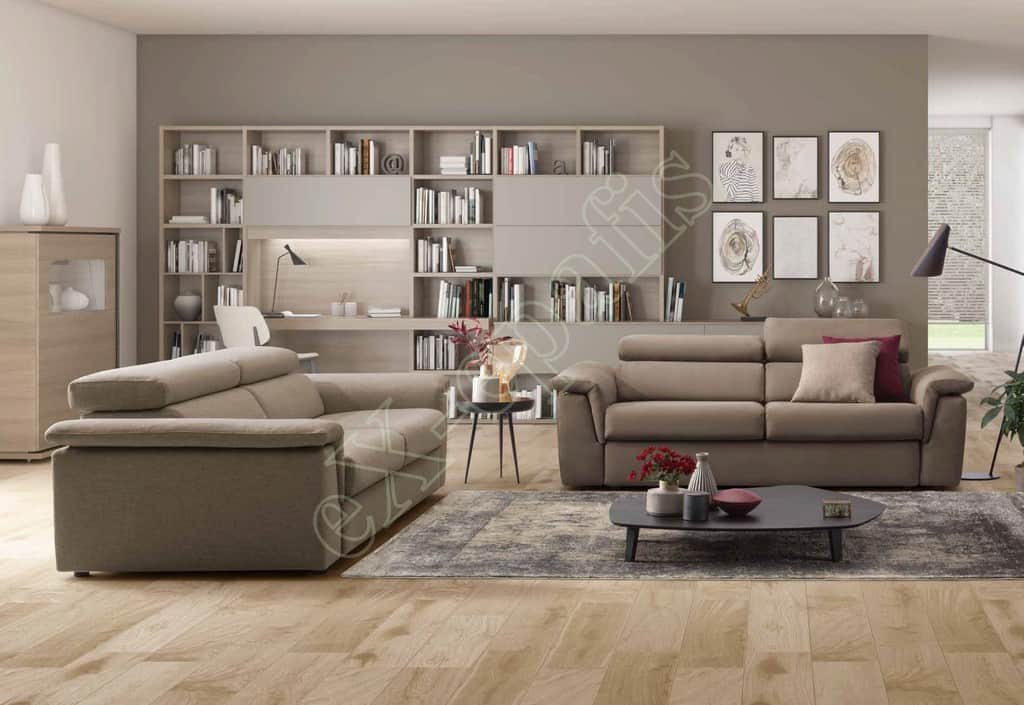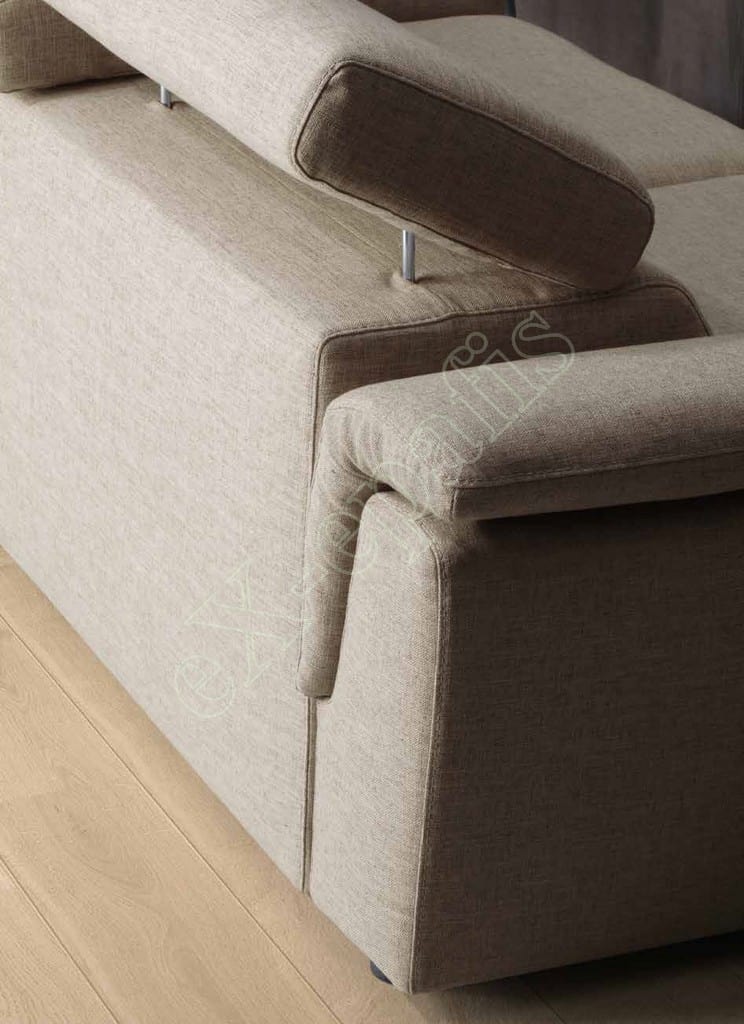 Χρήσιμες Πληροφορίες:
Μπορείτε να επιλέξετε την επένδυση που επιθυμείτε από μια ποικιλία υλικών και χρωμάτων, ανάμεσα σε πολλές διαφορετικές κατηγορίες. Δείτε εδώ σε ηλεκτρονική μορφή τα δειγματολόγια
Το προϊόν χρειάζεται συναρμολόγηση
Χρόνος παράδοσης περίπου 6 – 8 εβδομάδες
Μπορείτε να παραλάβετε από εμάς στη Λεμεσό χωρίς καμία χρέωση μεταφοράς
Εναλλακτικά, αναλαμβάνουμε Παγκύπρια μεταφορά και συναρμολόγηση στο χώρο σας κατόπιν σχετικής μικρής χρέωσης
ΕΠΙΚΟΙΝΩΝΗΣΤΕ ΜΑΖΙ ΜΑΣ:

Επικοινωνήστε μαζί μας εύκολα και γρήγορα για να ενημερωθείτε για την τιμή, η οποία διαμορφώνεται ανάλογα με τις επιλογές σας.
Χρησιμοποιήστε το Chat Need Help από το δεξί κάτω μέρος της σελίδας.