Wardrobe Golf W112 Colombini
Wardrobe Golf W112 Colombini – The wardrobes and walk-in wardrobes of the Golf collection, satisfy every aesthetic and functional need and involve refined compositional ranges. Different storage systems that meet any requirement. All the systems can be customised to your preferences: in addition to tailor-made sizes in the three basicdimensions, custom solutions such as the pitched roof cut, protruding doors, securing to the ceiling and adjustable gap for pillars, allow the systems to adapt to and make the most of the available space.
Wardrobe Golf W112 Colombini – Technical Features
Wardrobe: Hinged and rialto overhead with woody and one doors
Customisable interior in all the finishes in the collection
The sides of the wardrobes can be fitted with built-in vertical LED lighting
Extra thick 8-mm back panel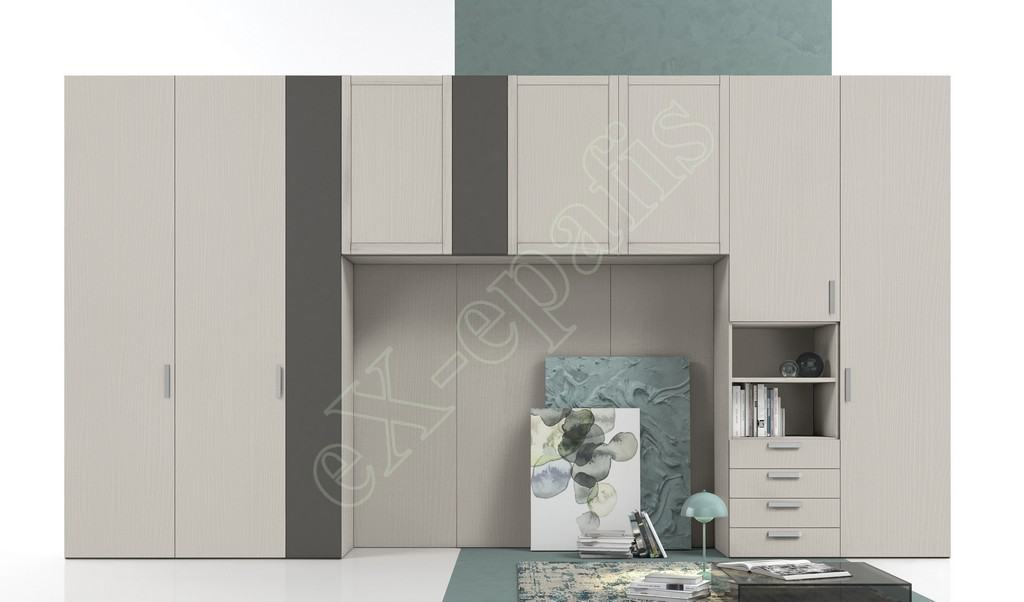 Χρήσιμες Πληροφορίες:
Μπορείτε να επιλέξετε την επένδυση που επιθυμείτε από μια ποικιλία υλικών και χρωμάτων, ανάμεσα σε πολλές διαφορετικές κατηγορίες. Δείτε εδώ σε ηλεκτρονική μορφή τα δειγματολόγια
Το προϊόν χρειάζεται συναρμολόγηση
Τα προϊόντα που απεικονίζονται στις συνθέσεις πωλούνται και μεμονωμένα
Χρόνος παράδοσης περίπου 6 – 8 εβδομάδες
Μπορείτε να παραλάβετε από εμάς στη Λεμεσό χωρίς καμία χρέωση μεταφοράς
Εναλλακτικά, αναλαμβάνουμε Παγκύπρια μεταφορά και συναρμολόγηση στο χώρο σας κατόπιν σχετικής μικρής χρέωσης
ΕΠΙΚΟΙΝΩΝΗΣΤΕ ΜΑΖΙ ΜΑΣ:

Επικοινωνήστε μαζί μας εύκολα και γρήγορα για να ενημερωθείτε για την τιμή, η οποία διαμορφώνεται ανάλογα με τις επιλογές σας.
Χρησιμοποιήστε το Chat Need Help από το δεξί κάτω μέρος της σελίδας.